We've been thinking about ways to build better relationships at AvantLink. Since affiliate marketing is centered on relationships between readers and publishers, consumers and loyalty sites, and merchants and affiliates, we're asking ourselves how those relationships can be strengthened to create more productive programs.
In the digital marketing world, people can feel distant. Your email signature feels so cold and… well, automated. Your banner ad doesn't speak to my interests. The list goes on. And that's where affiliate marketing can help. By aligning great brands with trusted publishers, we can build better relationships and connect people with the products they need.

Ways to Build Better Relationships Today
Luckily, there are some very easy, actionable ways to strengthen and refine your relationships.
The amazing Affiliate Management team here at AvantLink is working to better align publishers with the right programs. In order to foster more productive relationships, they surveyed our top 50 affiliates and found out the top features they'd most like to see in a merchant program. Check out the article featuring the 7 program terms affiliates ask about most.
And this communication goes both ways. Affiliates should continuallysearch for merchant programs that align with their audience, and have products they trust. Each week, we post our latest merchant programs on social media and at the end of this article, the Weekly Roundup.
Explore the program description pages, and reach out to program managers. Opening up a real dialogue can sometimes help both sides better understand the value of partnering, or decide that the partnership may not be lucrative. Like any relationship, it's good to shoot straight and find the best fit begin the most productive and strategic collaboration.

New Merchant Announcements
Here are our latest merchants, new brands on AvantLink to explore and build up your ambassador strategy with.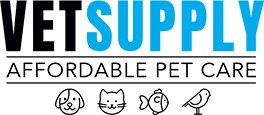 VetSupply.com.au is the latest merchant for the Australia network coming live exclusively with AvantLink. Their major pet supply online store is a huge asset for Australian pet owners. You can find a huge variety of products and have them delivered at your convenience. Affiliates earn between 5% and 10% commission on a 30 day cookie. Market the great prices and free shipping from Vet Supply by applying on the VetSupply.com.au program description page.
Take advantage of the wealth of different programs on AvantLink and get your marketing strategy running on all cylinders! Stop by next week for the latest new programs and ways to grow.
Latest posts by AvantLink (see all)
(Visited 149 times, 1 visits today)