With Q4 in full swing and the rush of holiday promotional periods lining up, it is time once again for the annual AvantLink Affiliate Holiday Strategy Webinar series. These annual webinars examine best practices and actionable recommendations for affiliates to optimize their promotions and revenue during the final quarter of the year.
The first webinar is scheduled for Wednesday, October 25th at 10am MST and will cover the essentials for staying up-to-date on each round of holiday promotions, including:
– Ads to expect (or demand) from merchants
– How to search for holiday-related ads
– Dynamic tools for better ad and product promotion
– Expectations from merchant holiday communication
– Actionable information to expect or ask from merchants
These webinars are always immensely popular, so reserve your spot now. Can't make the live event? Not a problem! Each webinar will be recorded and made available through the AvantLink YouTube channel and of course right here on the blog.

Park City Silver Mine Escape Room
This week the AvantLink team took their shot at breaking out of a silver mine from the 1800s with an entrance blocked by a disastrous cave in. Or at least that's how the story was told at the new Park City Escape Room challenge building. Escape rooms test puzzle solving prowess by giving participants one objective- escape an confined area by finding and using clues to unlock doors before time runs out. Each escape room has its own backstory, with Park City's fittingly involving that of a historic silver mine local to the area.
With a target time of 60 minutes to escape, three different teams of AvantLink employees gave it their best shot. Here were the results:
New Merchant Launches
We are the eyewear retailer that combines the convenience of online shopping with the personalized expertise you'd expect at your local eyewear store.
Join the EzContacts affiliate program.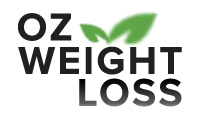 **AvantLink Australia Launch**
At Ozweightloss our mission is to help society achieve their ideal weight through the right combination of natural vitamins and supplements, healthy eating and exercise. We manufacture high quality vitamins here in Australia and have build a reputation on delivering products of the highest quality backed up with friendly, helpful customer service.
Join the Ozweightloss affiliate program.
ShootSteel.com was started in 2009 with the original intent of manufacturing high quality target stands for clubs and competitors. In 2010, we introduced our first AR500 steel targets to the market. Using only the highest quality American AR500 steel and cutting the targets with a CNC laser to reduce the performance inhibiting heat affected zone, ShootSteel.com has been able to produce the highest quality steel targets in the industry at an incredible value to the consumer.
Join the ShootSteel.com affiliate program.
Sherpa Adventure Gear makes high quality apparel for trekking, mountaineering and exploring the world. Partner with us and send traffic from your website, email list or social media following to Sherpa Adventure Gear and earn a 10% commissions on all sales that you generate. Our affiliate platform tracks clicks, sales and commissions. Plus, with every sale you make, 25 cents is donated to Sherpa Adventure Gear fund, which provides opportunity and education to the people of Nepal.
Join the Sherpa Adventure Gear affiliate program.
Majorlens.com offers brand name contact lenses such as Acuvue, Freshlook & Air Optix at the lowest prices online. Shop now for the best deals on contacts!
Join the Majorlens.com affiliate program.
Join the Armpocket® affiliate program and promote the undisputed leader in carrying solutions for any active lifestyle. We design, manufacture and distribute premium armbands offering our customers unmatched fit, comfort and durability.
Join the Armpocket affiliate program.
Mantry is the premium food subscription box for guys looking to stock their kitchen with gourmet snacks and ingredients. Mantry delivers six amazing food products, curated for the modern gentleman, every 2 months.
Join the Mantry affiliate program.
Latest posts by AvantLink (see all)
(Visited 186 times, 1 visits today)